Harnessing Energy and Joy

WITH KATIE DRAGOS
Do you wish you had more energy to bring to your day?
How about joy?
Do you feel like juggling ALL THE THINGS leaves little time for YOU in your life?
If so, you will LOVE this episode!
On this week's podcast, I share a conversation that I had with the host of the Cheers, Mama podcast, Katie Dragos.  We break down the important things you need to know about living life more fully while being everything for everyone.
Katie is a mindset and personal growth coach, and a full-time working mama and wife, who is committed to celebrating the everyday and sharing the honest truths of working mom life. With over 17 years of marketing, event planning and community service work, she has combined her loves of creativity, cultivating connections and helping others with a one-on-one coaching and community-based program for working moms and caregivers called "Unleash Your Awesome".
Katie is passionate about helping other multi-passionate mamas re-discover themselves and reclaim their energy in order to find more JOY in the day-to-day of life.


Filled with both practical tips and mindset shifts, this episode covers so many of the things that we face when trying to balance all of our responsibilities.  Even though Katie's speciality is in working with moms who are employed outside of the home, there are great reminders that we all need to hear in this conversation.
We had so much fun diving into all the things that make "mamahood" the joy and struggle that it shows up as every day.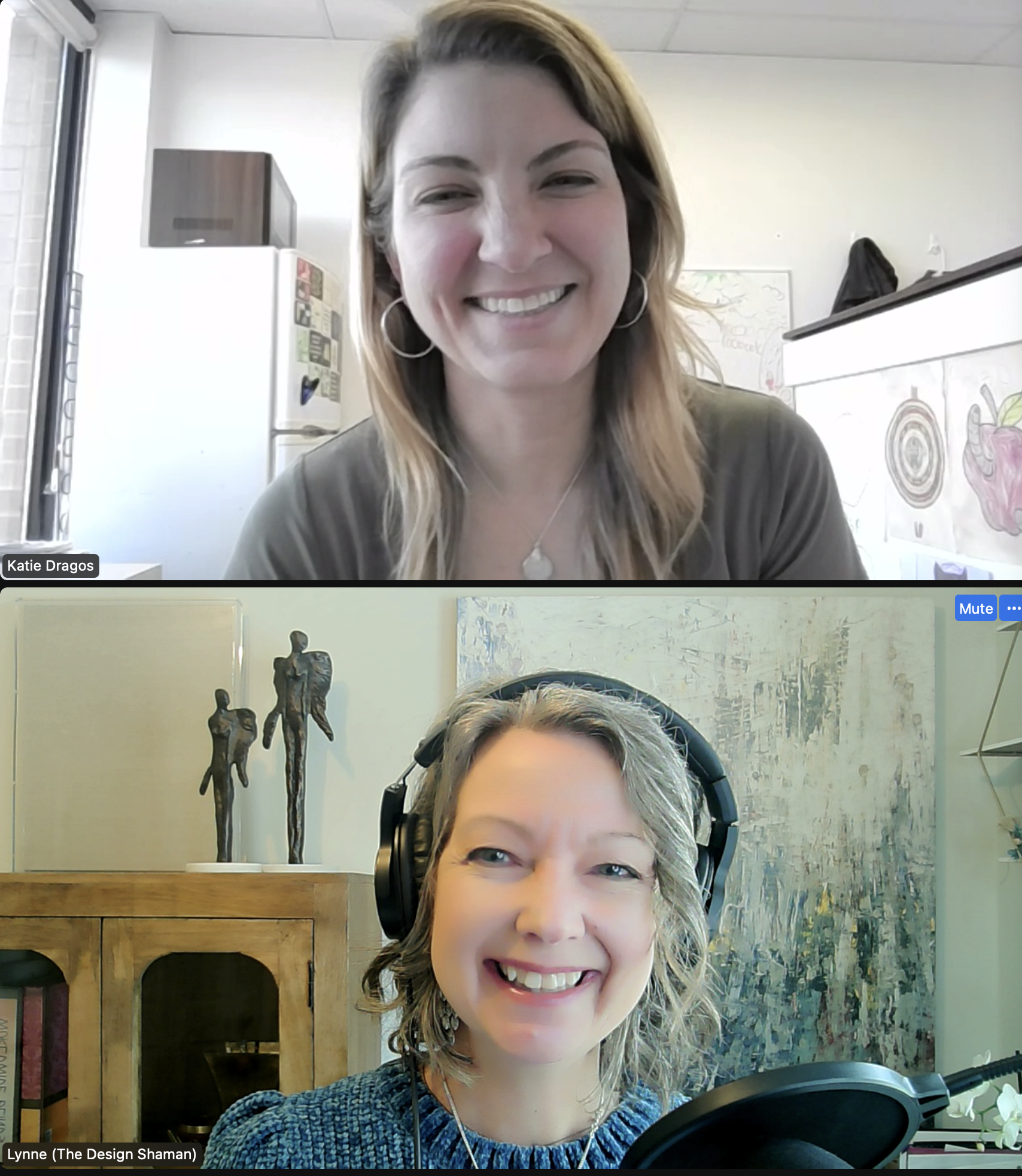 We look at 
The generational change in parenting.
The role that people pleasing plays in our actions and how we feel about ourselves.
The ways to trust ourselves in the decisions that we make.
The role community plays in our ability to process and re-discover ourselves.
The moments that MATTER.
The art of reclaiming your energy at any season of life.
And the practical actions that foster more time and joy everyday,

Intentionality is important. But Katie explains the ways that you can take that intention one step further and produce tangible results!

If you are a mama who needs a little more joy, ease, and energy, then you are going to want to make sure that you find your way into Katie's world!
As the host of the Cheers, Mama! podcast, she is committed to reframing and celebrating working mamahood.
Check out Katie's weekly "Unleashed" email newsletter for mindset tips, working mom hacks, and opportunities for connection.
Scroll down to see all the ways that you can connect.



     

                 


"If you didn't know the way,



how would you do it?"
That's the beauty of women in community, we figure things out!
-Katie Dragos
There are so many different ways to harness
your energy.  It's in there,
you just have to bring it out.
-Katie Dragos  


Do you wish you had someone who understood your design style?  Who could help you find the things you see on Pinterest or in magazines?  Someone who you could bounce ideas off of and help you avoid costly mistakes?  (Login for access)
**Join the Portal for just $79 and get full access for 30 days which includes 2

30-min 1:1 design/color appointments with Lynne
 Discover the Monthly Design Portal
Featured Essential Oils


Motivate Benefits
Provides a fresh, clean aroma that complements goal setting and affirmations

Creates a bright, engaging atmosphere

Refreshes your surroundings
*These statements have not been evaluated by the Food and Drug Administration. This product is not intended to diagnose, treat, cure, or prevent any disease.
** These links are affiliate links.  Lynne is a certified DoTerra wellness advisor and can help you get started on the path to natural healing.
DESIGN A BEDROOM THAT IS AS UNIQUE AND AMAZING AS THE GIRL WHO LIVES THERE
Great design goes way beyond bedding and wall color. 

It encapsulates the needs of the girl who dreams, sleeps, and grows there. 

It supports her changing emotions and grows with her ever evoloving needs.