A Home Designed to Heal
Part 2: When and How to Use Gray, Indigo, Magenta, Coral, Lilac, + Ruby(Red)
WITH LYNNE NIEHAUS
We are back with 1 more popular interior design color (gray) and five bold new colors to interject into this design journey that is designed to help you thrive in your home.  
Whether you are suffering from any physical or emotional ailments or you just want to feel your best in your home, THIS EPISODE IS FOR YOU!
Although we think of colors as static, they are actually wavelengths of light.  In order to see them, our eyes (which are part of our neurological system) use electrochemical reactions to send the information to your brain to tell you what color something is.  It only makes sense that can cause a physiological response in your body.  
And research has shown that different colors affect different systems in your body triggering different emotions or feelings.
You may have heard of COLOR PSYCHOLOGY, but we are going MUCH deeper!
In Part 2 of this three-part series, you will learn how to tap into the energetic power of each individual color to make it work for you.  
You will learn how to use (or lose!) colors that will affect both how you feel about your home 
AND
how to feel better in it!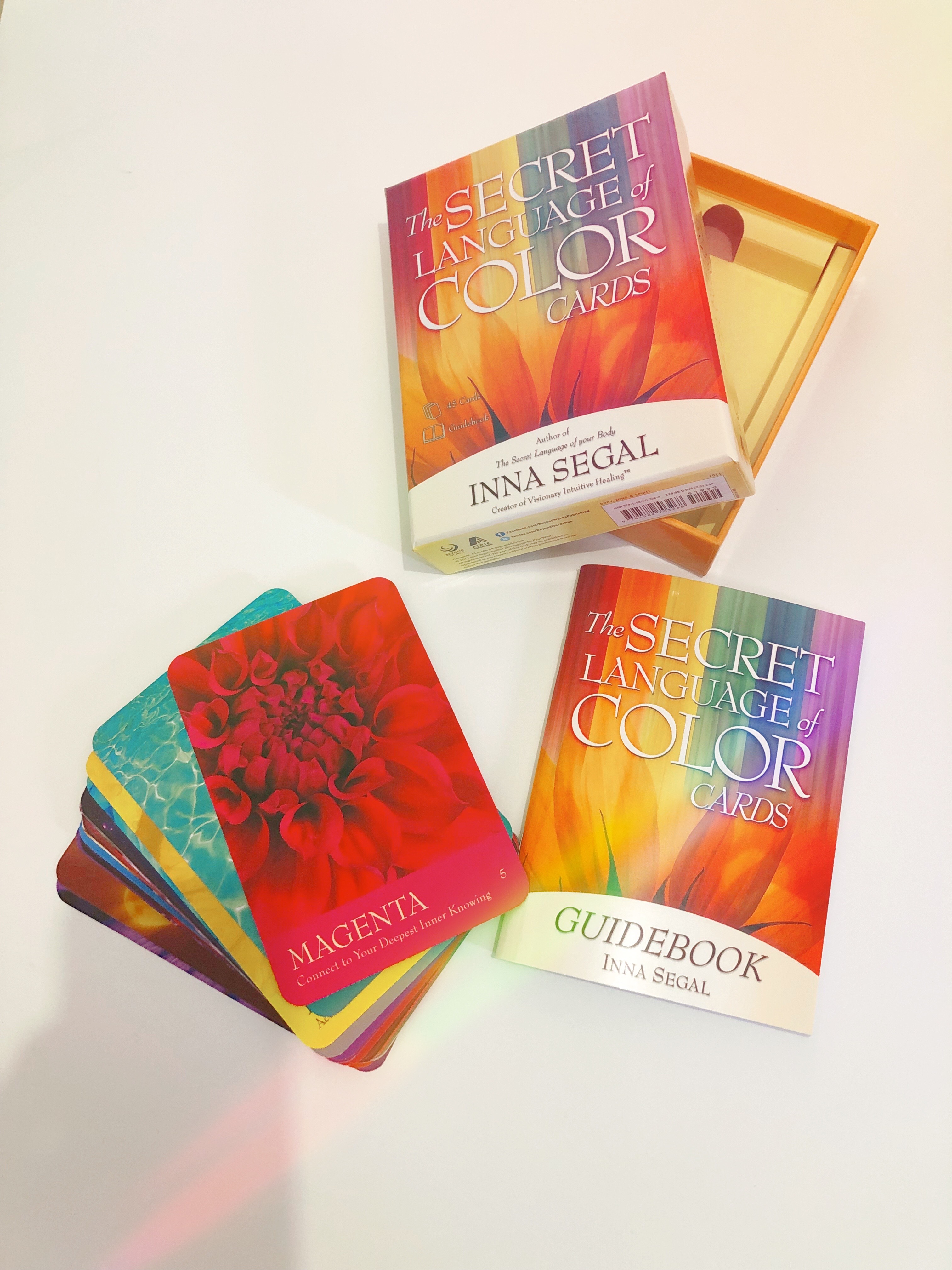 For as long as I can remember, I have had an intense relationship with color.  I have very strong, full body reactions to color.
I am hypersensitive to color.
We have been conditioned to think that is a BAD thing.
BUT IT IS NOT!
During my time away from the podcast, one of the things that I did was become laser focused on healing a malady in my hand that I have been struggling with for nearly 10 years.  In that process, I stumbled upon the brilliant work of Inna Segal.  She uses (and teaches!) color as a tool for physical healing.
For all of the years that I have been working in the Home Decor and Design Industry I have had the pleasure of clients sharing with me how much physically better they felt after making the color changes that I had suggested.  I have a drawer full of beautiful letters that I treasure.  I know that this extreme way that I see and feel color is a gift.  One that I love sharing.
But in Inna Segal's The Secret Language of the Body, I found a written account of what I have always felt but had no words for.  I don't know of anything that has ever resonated more!
I dove in head first.  And share what I have uncovered in this series of 3 episodes!
(If you missed Part 1 you can listen here:)
As I began studying this work, I began to see the parallels to what I naturally feel as I work on spaces with clients.  And I recognized how powerful it could be if we ALL understood it!
Building on what we worked on last week, I talk about why you don't want to over use the color gray and other various colors that can have an immediate impact in your space.
This episode includes the colors:
GRAY
INDIGO
MAGENTA
CORAL
LILAC (mauve/lavender)
AND RUBY (red)
As I walk you through the value of each color in a room design, I also teach you how to recognize if it is something you need more of to pull your space together.  Or might need LESS of depending on the emotional responses that it causes.  
I am so excited to share this work with you!
Starting March 15th, I will be offering color readings as part of my Color Consultation services when you schedule an online!
BEGIN YOUR JOURNEY INTO A DEEPER UNDERSTANDING OF COLOR HERE.
What you will learn:
the specific emotional traits of each of the 6 colors discussed 
examples of ways to use them
why they are important to the overall design of a space
what it might mean when a color "triggers" you or you have an aversion to it
how adding different colors can balance the energetic flow within and between different chakras
how to detect when you have too much of a color even if it is a color that you love! 


   Join the Monthly Design Portal  
For questions or comments on this or any other In Her Eyes Podcast Episode.  Head over to the Forum and get the conversation started! 
DESIGN A BEDROOM THAT IS AS UNIQUE AND AMAZING AS THE GIRL WHO LIVES THERE
Great design goes way beyond bedding and wall color. 

It encapsulates the needs of the girl who dreams, sleeps, and grows there. 

It supports her changing emotions and grows with her ever evoloving needs.