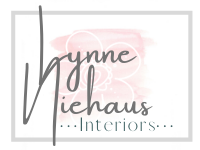 BEDROOM DESIGN FOR THE MODERN GIRL
   Claim Your Free Guide
Looking to turn your bedroom into an oasis that is as functional as it is beautiful?
 DOWNLOAD YOUR FREE WORKBOOK NOW!
A well-designed bedroom goes way beyond wall color and a new bedspread. Discover the questions that designers ask to create a gorgeous bedroom design that is as individual as you are!
Download the guide to get started designing the bedroom of your dreams.
(For girls of every age!) 
I am Lynne Niehaus.
Interior Designer. Artist. Momma.  and Queen of Color.
I put the "fun" back in functional.  I help women create interiors that remind them of their own light + joy.  Come hang out in my world to reconnect with the magic of that little girl you left behind.

Learn how to ask the questions that get results.  Our bedrooms are the places where we can be our most authentic selves.  Whether you are redesigning your daughter's bedroom or updating your own, you will find that connecting to how it feels and functions is the key to getting great results!  Happy designing!   

XOXO,
Lynne