Quick Fixes + How-Tos to Love Your Winter Nest
Do you have a running mental list of all the things that need to be tweaked in your home?
This is the "you can do it" episode.
Are their odd jobs that you never seem to get around to?
This episode is dedicated to helping you get your home ready to comfort you for the winter.  
As the hours of light in our days begin to fade and we find ourselves increasingly holed up in our homes, we experience greater levels of depression.
Ticking off some of the things on that mental list feels good and brings your home into alignment with how you want to live in it.
If you have never picked up a paintbrush or caulk gun, never fear!
This episode will empower you to tackle some of those tasks that you have been putting off.
I have taken the "I don't know what to buy" and the "what if I mess it up" excuses out of the equation by showing you the resources to help you complete the jobs.
I walk you through what to do (and not to do!) when it comes to:
sprucing up light fixtures
Below you will find the products I use to get the job done right the first time!
My husband and I renovated 2 "fixer-uppers" during my tenure at as the head of a design center attached to a paint store.  I learned tricks from the best painters and contractors in the renovation industry.  I also got to test out various products as they came on the market to see if they were a good fit for the store.
I love getting my hands dirty!
Mostly because of the satisfaction that it gives me at the end of the project.

Making friends with the people at your local hardware store is one of the best things you can do to expand your knowledge and resource base for home projects.  They are usually far more knowledgeable (or can quickly grab someone who is) than the people that work in the big box home improvement centers.  They usually offer higher quality products as well.
These are the products that I mentioned in the podcast episode:
1. Wall and Trim Caulk(non-silicone)
You may think that caulk is caulk.  It is not!  With professional contractors, time is literally money.  They don't have time to fool around with poor quality products that contain cheap fillers that make their job messier.  The average homeowner assumes that they are less skilled, not realizing that the product that they are using isn't very good.  Caulk is a great way to freshen up your trim if it hasn't been painted in a while.  The secrets to smooth caulk lines is to cut the tube at an angle with a fresh razor blade so you don't have stray plastic and have SEVERAL wet paper towels handy. Practice in an out of the way spot and before you know it, you'll be a caulking like a pro!
Use white caulk where you want to fill or refresh trim and moulding and clear caulk on dark or metal surfaces that you what to seal from water or air.

My favorite non-silicone caulk is
White Lightning® 3006™ Advanced Formula.
 It provides a smooth application that can be painted in 30 minutes! It is ideal for filling joints and openings around doors, windows, baseboards, trim, siding and vents. For use on: wood, drywall, metal, glass, masonry and most plastics. It sticks to most things but cleans up easily with water. (I recommend wearing your "painting/gardening" clothes.  If you get it on your clothes, you will want to rinse it off ASAP or it's there forever.). It is elastic and won't crack or gap over time like most other caulks.  It is Green Guard certified which means it has very low toxic off-gassing.  It is also mildew/mold resistant.
Always remember to dust your surface really well before caulking!  A rag with a splash of rubbing alcohol works best.
2. Tub, Tile and Kitchen Caulk (with silicone)
To get the best water tight seal, you want to use a caulk with silicone.  SILICONE CAULKS CANNOT BE PAINTED.  There are some "paintable" silicone caulks on the market but I find them much harder to apply and they break down pretty quickly.  Because they are a more standard formulation, this is where you can use a big box store brand.  But as with most things, you get what you pay for.  While I only recommend using a caulking gun with regular caulk, in a pinch you can use a squeeze tub for for silicone caulk.  This is for spots that are going to come in regular contact with water.  The damage caused by not taking care of the problem is far greater that getting your application skills perfect. 

This one is 100% Silicone.  It is mold and mildew resistant.  It won't yellow or crack or pull away from the surface.  It's a great way to refresh a sink or tub in a space you aren't ready to renovate.
3. Wood/Trim Filler
Don't try to fill holes in trim with caulk.  You need a wood filler.  I love Elmer's (yes the glue people) Carpenter's White Wood Filler.  It is so easy to use and it dries to the exact color of my favorite trim color- Benjamin Moore's White Dove.  So I rarely have to paint over it!  It's non-toxic if you have a pet that likes to munch on the woodwork.  It is also sandable, so if your puppy has gnawed a big chunk out of your trim, you can reshape it to look as good as new!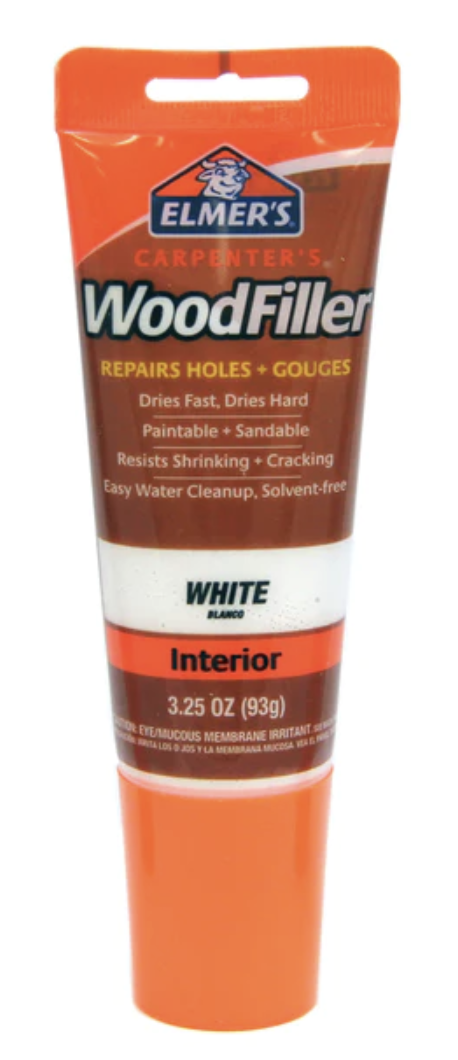 3. Wall Patch
Please hang your pictures up!  There are so many great wall hangers out there that don't need a wall stud to hang something heavy and they are easy to reposition if you were a little off with your measurements.  Patching small wall holes makes an incredible difference in the overall appearance of a wall.  Even if you don't have a chance to repaint.  The one I like best comes with a convenient applicator but 9 times out of 10, I just use my finger!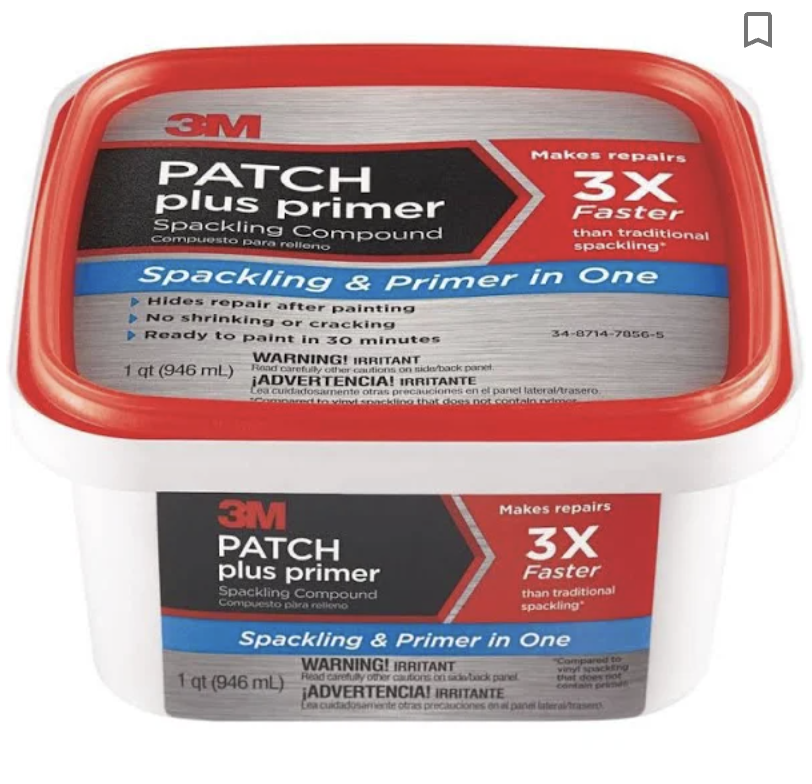 I love this because if often grab the paint to touch up the wall before I remember to fill the holes that need it.  This dries in just a few minutes so I don't end up talking myself out of doing the touch ups!
Honor your home
and it will remind you
just how magical you are!
EPISODE RESOURCES
Accountability check: share your stories that you are choosing to let go of in the In Her Eyes Forum as the first step to transformation



YOU are the  
MAGIC
your home is craving.
             -Lynne Niehaus        


Do you wish you had someone who understood your design style?  Who could help you find the things you see on Pinterest or in magazines?  Someone who you could bounce ideas off of and help you avoid costly mistakes?  (Login for access)
**Join the Portal for just $79 and get full access for 30 days which includes 2

30-min 1:1 design/color appointments with Lynne
 Discover the Monthly Design Portal
Schedule a free chat with a certified Wellness Advocate to find the Essential Oils that could enhance your physical and mental wellbeing.
Featured Essential Oil
LEMON


Why Essential Oils?
Plant derived medicine has been practiced for decades

Our bodies already know how to process the compounds in essential oils so there are few to no side effects as in pharmaceuticals

Restore the natural balance of your body and mind




Enhance your spiritual practice
 ** These links are affiliate links.  Lynne is a certified DoTerra wellness advisor and can help you get started on the path to natural healing.
DESIGN A BEDROOM THAT IS AS UNIQUE AND AMAZING AS THE GIRL WHO LIVES THERE
Great design goes way beyond bedding and wall color. 

It encapsulates the needs of the girl who dreams, sleeps, and grows there. 

It supports her changing emotions and grows with her ever evoloving needs.