Find More Joy
THROUGH THE HABIT OF CELEBRATION
If my decades' worth of self-help has taught me anything, it is that living in the moment and appreciating the simple things brings the most joy to your life.  If throwing big parties stresses you out, this episode is for you!  You can cultivate a lifestyle of celebration just by reframing what a celebration is.  And what it's not.
By taking a deeper look at what celebration really is, you will uncover ways to enhance your life on a day-to-day basis. You will also find ways to help your daughters step into their authenticity and self-confidence.
The dictionary definition of Celebration is-- the action of marking one's pleasure at an important event or occasion by engaging in enjoyable, typically social, activity.
It is not about impressing others. Or spending money. Or even necessarily about food.

It's about paying attention. It's about ritual. It's about creating opportunities to listen and learn.
Come dive in with me, and an armload of wildflowers, and LET'S CELEBRATE!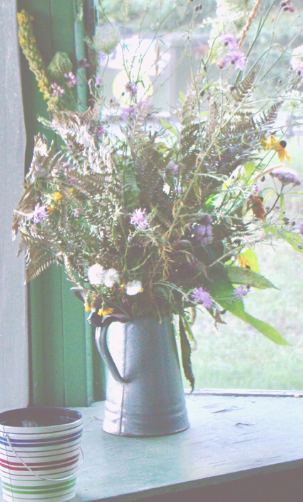 WHAT YOU'LL LEARN...
how new learning experiences can turn into celebrations

why celebrating seemingly ordinary events matters

how to let communication lead to celebration

what simple things you can do to honor those you love

how celebrating from a place of authenticity builds self-confidence

why it is important to celebrate trying new things and risk taking
DESIGN A BEDROOM THAT IS AS UNIQUE AND AMAZING AS THE GIRL WHO LIVES THERE
Great design goes way beyond bedding and wall color. 

It encapsulates the needs of the girl who dreams, sleeps, and grows there. 

It supports her changing emotions and grows with her ever evoloving needs.